✓
Home Flooring – What's The Best Choice?
A reasonable well maintained floor can add a great deal to the overall value of your home. It's a real challenge to determine the best kind of flooring for your home. For the home owner, it's a lot of effort to determine what will best serve them when it comes to the flooring in each individual room.
The first consideration that you should think about is the room itself. What will the room be used for? Then consider the advantages and disadvantages of the different styles of flooring which are available. Most people consider their budget as their first consideration, followed by the practicality of the flooring, their taste, and anesthetics.
Another question to ask yourself is, what is your lifestyle? Do you have children? Do you have pets? If so, then perhaps plush rugs in the lighter colors would not be the best option for you. Family rooms where you enjoy spending time, may not be the best option for this type of flooring. If your family room doubles as a game room where your family and pets spend a lot of time, perhaps the shorter darker carpeting would be a better option. Be practical, especially if your lifestyle does not allow for a lot of time to care for your home and carpets.
Another thing to consider is the design of you home. This is an important consideration to ask yourself, remember with carpeting, it will need to be cleaned. It will be important to have enough heat and light to dry the carpets when they do need to be cleaned. This can be a real issue in smaller rooms such as the bathroom and in some smaller kitchens. Mildew can be caused by carpeting staying damp for long periods of time, resulting in some real problems for your home.
Once you have decided what kind of flooring you think would be most suitable for your home, you will need to consider the kind of look you would like to present. If you are considering a laminate flooring, your options are definitely wide open. There are so many different looks available that you may find it hard to decide. The look of a hardwood floor is one option but then you can also choose the tile look. The same holds true with the vinyl tile.
The looks that you can get for those kinds of flooring are nearly endless. The design options and the kind of floor patterns that you'll get are going to be numerous so deciding at least on a color and then settling down to choose the kind of patterns or textures that you want will help you to narrow your options slightly more.
If you elect to carpet the rooms that you're going to redo, narrowing to plush, to low pile and then adding the choices of color will help you to determine the carpets that you are looking for. Once you've narrowed your options a little further, you can choose the flooring more readily when you arrive at the store.
Options include:
Hardwood flooring is actually suitable for most any room. The practicality of this flooring is that it is extremely sturdy. Hardwood flooring may require more care if used in a high traffic area.
Tile flooring comes in vinyl and in ceramic. One of the good things about tile flooring is that it can be cut to fit into any area, whether large or small. The installation time for tile is minimal.
Tile-Tile comes in ceramic or vinyl and can be installed in a minimal of time. The tile can be cut to fit into smaller areas or used to cover larger areas.
Laminate-These are made to look like brick, hardwood or other things that will cost a lot more. They come with a much lower price tag than the original materials, are more easily maintained and will be suitable for nearly any room in the home. Many people use them in the living room and then cover in part with an area rug. They are easily cleaned and relatively easy to maintain.
As you can see, today your choices in flooring are literally endless. Taking all of the different aspects of the room under advisement prior to beginning to change over your flooring is always in order.
Author is a part time writer for Best Carpet Values www.bestcarpetvalues.com.
Videos Related to » Home Flooring – What's The Best Choice?: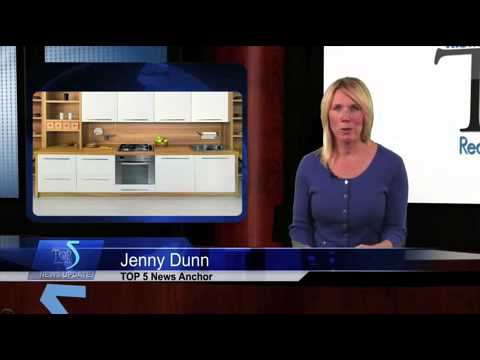 best floor and wall color choices for home re - Most home buyers begin their search on the Internet and if your home does not appeal to ...
---