✓
Important Information About Squirrel Removal Service
The adorable, fuzzy little gray squirrels you love to watch playing out in yard can also be a menace. As long as squirrels are outside, they pose no risk to you and your family. However, in the event squirrels get into your house, many dangers are possible. For remaining safe and healthy, calling a squirrel removal service is best.
If squirrels remain in your attic for a week, consider the amount of urine and feces left behind in that time. The buildup of urine and feces can pose a serious and dangerous health risk for you and your family. If you hear noises in the attic and think it may be squirrels, be sure to have a professional come to your home for taking a look in your attic.
Not only do you need to worry about the waste from squirrels, you also have to consider how many squirrels carry rabies. If you have small children, this is an even greater risk. Squirrels have fleas and tick as well. Ticks are responsible for Lyme disease and Rock Mountain spotted fever. Avoiding these diseases means keeping wild animals outdoors and out of your house.
Preventing squirrels from getting into your house is the best way to avoid dealing with an issue. These crafty creatures can access your home through chimneys, vents for dryers and stoves, heating and cooling duct work and through wood siding. Consider the damage that could occur due to squirrels in insulation or the cost of a piece of siding chewed through.
Young squirrels have been known to fall between the wall material and exterior framing in many homes. Squirrels are generally born in the spring and fall, although they do breed all year. Litters are more prevalent during the spring and fall. If you start smelling a strange, bad odor like a dead animal in your home, calling someone to check out the inside of the walls is a good idea.
Many homeowners would prefer to not have the squirrels taken from their home harmed in any way. After all, these are those same cute creatures eating thee seeds out of the bird feeder. You should know that many humane wildlife services are available for you to contact about the squirrels being taken and relocated to forests.
Many times, homeowners attempting to take wild animals out their homes on their own end up being bitten or injured even worse. Never try to pick up or capture wild animals that may have wandered onto your property or have gotten into your home. Call the professionals that have experience in squirrel removal service.
Dave L. Weglin has taught safe animal control practices for over 20 years. If you are interested in getting the Pest Control Service Company in Decatur and Tucker, GA then he recommends you visit his friend at Crocodile Dave
Videos Related to » Important Information About Squirrel Removal Service: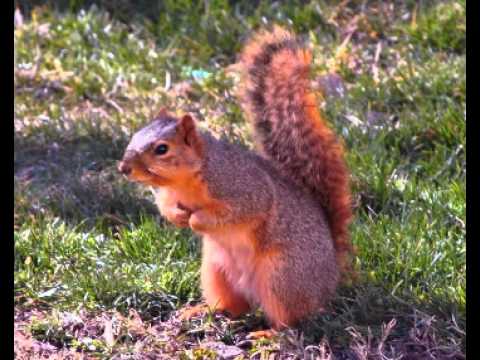 barrie squirrel removal shows why drip edge is - Barrie Squirrel Removal Shows Why Drip Edge Is Important home owners in and around the ...
---